Take a what our customer says about us
This note is to express my thanks to InnoPep for your excellent quality of peptides and knowledgeable technical advice. All of the peptides you have produced have been extremely pure and have had full biological activity. Even the 90-mer peptide you made was more than 95% pure and gave the same activity as the recombinant material we were using, after so many companies refused to make such a long peptide. You have given us several suggestions that have proven very helpful, and you have responded quickly to our technical questions. We hope to work closely with you in the future, and will recommend your company to our colleagues.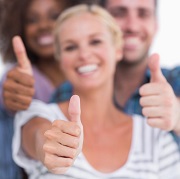 Bill Coty, Advanced ImmunoAssays LLC
I have worked with Yingwei for over 10 years and he has unfailingly delivered the desired peptide meeting the desired purity specifications. As we know all peptides are not created equally and Yingwei in the cases of many peptides overcame significant solubility and yield issues to deliver the peptide.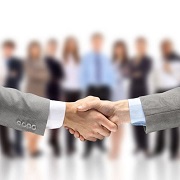 We have worked closely with Yingwei over the years to successfully produce a variety of complicated peptides and peptide-small molecule conjugates. Due to the complexity of the products, we often encountered unforeseen difficulties. However, Yingwei and colleagues were diligent in their efforts and through close collaboration and direct communication we were able to efficiently overcome each and every obstacle. I thus enthusiastically recommend InnoPep for any and all peptide synthesis needs.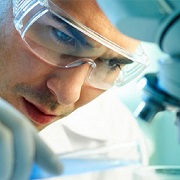 John Stebbins, Sanfordburnham Institute for Medical Research
I have been working with Yingwei, the founder of InnoPep for more than 10 years. He was the cornerstone of the successful Abgent's peptide synthesis platform. He supported us with high quality peptides for our biologics discovery projects from early discovery research to late stage clinical studies. Since the establishment of InnoPep, we followed him and continuously enjoyed his high quality peptide synthesis service. Peptide synthesis isn't high tech, however, when you have a tough one, it could be the road block for your project. We have been relying on Yingwei's expertise and his dedication. No matter how difficult it is, he has been always able to find a way to deliver the peptide we needed. We count on him; our projects depend on him. He is our precious external resource!